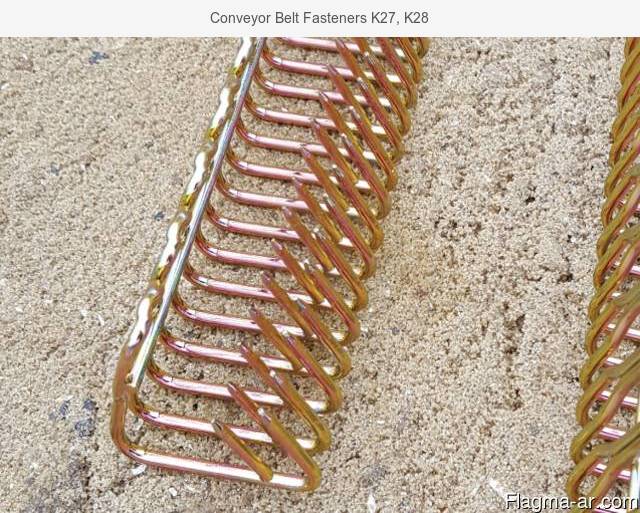 Conveyor Belt Fasteners K27, K28
Price not specified
Абель Майер, коммерческий директор
Flagma member since 4 May 2011

For use in surface and underground mining, staples penetrate the fabric inlays in the conveyor belt without damaging the fibres. They ensure high tensile strength and distribute load uniformly across the width of the belt.
Enables users to increase the productivity of their conveyor systems as they have fewer breakdowns, reduce maintenance work and save money.
Wire hinged K27, K28 conveyor belt fasteners suitable for conveyor belts with a strength of up to 1,000 N/mm and available in HQ galvanized carbon steel.
Renewed: 27 May 2020, 08:34
views: 72
Similar ads